Getting to Know Dr. Garcia
Academic and Medical Training 
Luis Garcia received his Bachelor of Science Degree in Biology from Boston College in 1997, where his genetic research landed him in an international scientific publication (Development, 1997). He received his medical degree from Universidad de la Sabana in Bogota, Colombia in 2005, and served as Medical Director and Chief Science Officer of Salud Futura Clinic in Bogotá, Colombia until June 2010. Dr. Garcia is licensed to practice medicine and surgery in Colombia, South America where he was recognized as one of the leading Complementary and Alternative Medicine (CAM) medical experts in areas which include cardiovascular disease, gastrointestinal disorders, diabetes, chronic fatigue, autoimmune disease, cancer, and other concerns associated with aging.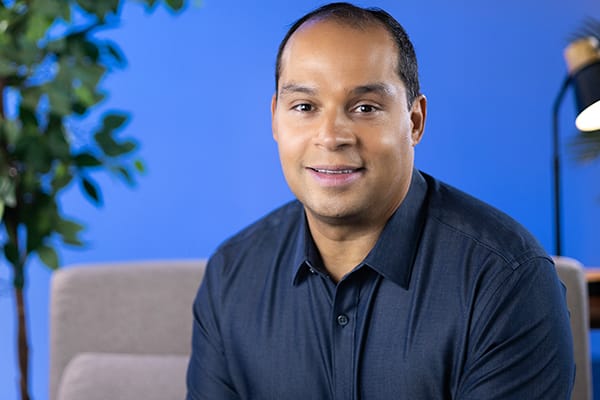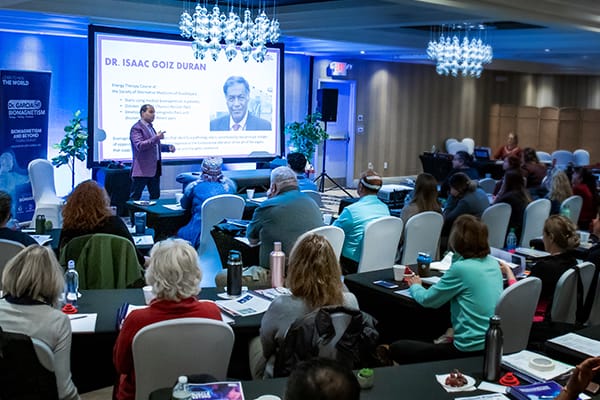 Journeying through Alternative Medicine
Dr. Garcia was always unsettled about how conventional medicine treated symptoms rather than underlying causes. In search of a more effective healing modality, he explored Complementary and Alternative Medicine learning from top experts around the world. At Salud Futura Clinic, Dr. Garcia worked with neurofeedback, neural therapy, ozone therapy, homotoxicology, neuro-linguistic programming, chelation therapy, DMSO therapy, and nutritional therapies—all, alongside traditional western medicine. Whereas he found some success with these modalities, he always felt that there was a better way. 
Continuing his exploration of CAM, in 2008 Dr. Garcia attended a seminar on Biomagnetic Pair Therapy by founder Dr. Isaac Goiz Duran. Dr. Garcia was amazed that a few simple magnets could foster such profound health. Whereas the ramifications for wellness throughout the world were awe-inspiring, Dr. Garcia approached biomagnetism with a healthy skepticism. He incorporated biomagnetism into his medical practice while rigorously testing the results with conventional diagnostics. After two years it was evident that he achieved more fundamental health results in his patients with biomagnetism than with conventional means. Dr. Garcia had found the better way. He closed his medical practice in Colombia and returned to the United States to establish a practice devoted to biomagnetism.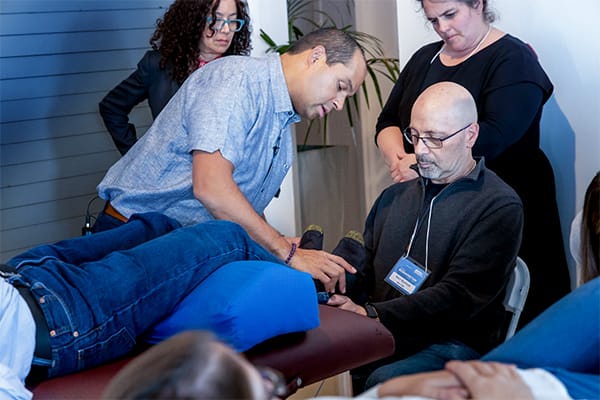 From the onset, Dr. Garcia envisioned biomagnetism as an innovation that would revolutionize the effectiveness of and access to quality healthcare around the world. Through personal development, personal research, clinical research, and education, Dr. Garcia has become a leading contributor to the field of biomagnetism. 
Approaching biomagnetism as an ever developing field of study, Dr. Garcia continues to train under leading experts as well as colleagues that developed their own area of expertise including: Dr. Isaac Goiz Duran (deceased), Dr. David Goiz Martinez (Mexico), Dr. Miguel Ojeda Rios (Mexico), Dr. Salvador Gutierrez Rodriguez de Mondelo (Spain), Antonio Salas PhD (Mexico), Dr. Jorge Tapia (Mexico), Gustavo Guayasamin (Ecuador), Carlos Zamora (Chile), and Veturián Arana (Spain). 
Dr. Garcia has been practicing and building the body of knowledge of biomagnetism for over 15 years. Through his innovative and academically rigorous approach, Dr. Garcia has identified hundreds of new biomagnetism pairs and developed protocols addressing health issues including TBIs, Lyme disease, sleep disturbances, and a protocol to identify biomagnetic pairs unique to an individual client. Dr. Garcia is continually developing and refining his methods which in turn produce more effective results for clients. 
Relative to other medical fields, biomagnetism is in its infancy. It has been shown to be effective in clinical practice and studies are just beginning to emerge. To become fully respected in the medical world, robust academic research is essential. Dr. Garcia participated in a pilot study with Dr. Bryan L. Frank showing the effectiveness of biomagnetism in treating malaria in Kenya. More research is needed and Dr. Garcia is in the preliminary stages of establishing an biomagnetism association which, among other things, will support clinical biomagnetism research. 
Dr. Garcia regularly engages in educational efforts, awareness raising, and advocacy for medical biomagnetism through interviews and teaching. He has been on a number of television shows and podcasts. He developed his own dynamic training program where parents, doctors, dentists, acupuncturists, physical therapists, and anyone interested in healing are empowered to effectively practice biomagnetism. Over 400 students have attended the seminars and Dr. Garcia regularly hears back from them about how they are changing lives with biomagnetism. In 2022 Dr. Garcia launched his Biomagnetism and Beyond Online Training which has proven to be an effective course on its own as well as a powerful supplement to the in-person seminars. 
Biomagnetism empowers individuals to unleash the innate healing abilities of their bodies. Dr. Garcia is passionate about taking this message to the world.