Ever wonder how dairy products affect our bodies? It turns out that through Bioenergy and Biomagnetism, we have gained a pretty good idea of where and how dairy products are causing pH imbalance issues and negatively affecting our health. Let's begin answering one of the most basic questions: What is the original purpose of cow milk? Answer: It is to feed a baby calf of 65 pounds and turn it into a 400 plus pound animal in just a few months.
Human breast milk is for humans and cow's milk is for baby calves. Cow milk has a different and specific content of animal protein and fat. We know that all mammals produce milk to feed their offspring. It is rich, nutritious and really healthy for their species development and growth. This form of nutrition has evolved in mammals for over 200 million years. These hormonal protein and fat rich fluids are also equally beneficial for hundreds of species of bacteria, virus and fungus that also THRIVE on milk and its post-pasteurization byproducts. It doesn't matter if the final product is made with or contains: raw milk, whole milk, skim milk, lactose free milk, organic milk, cream, half n half, yogurt, kefir, goat milk, cow milk, camel milk, cheese or other dairy products, because these different dairy products can also feed hundreds of these opportunistic species. These species are harmful to humans.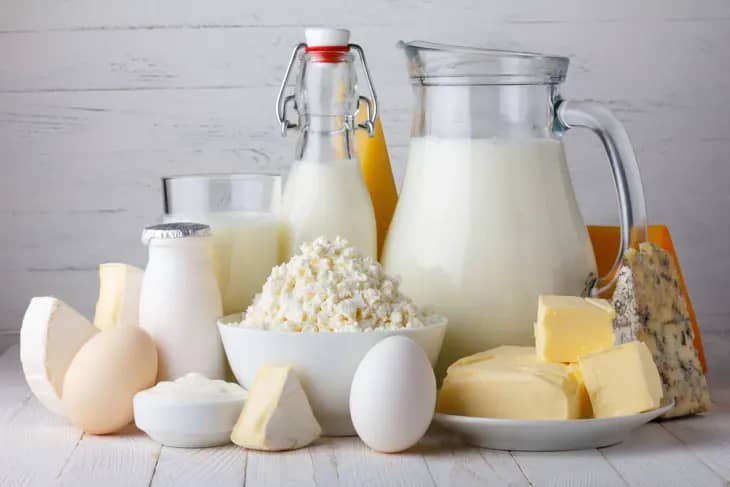 It turns out that each one of these pathogens has a specific hiding place in our bodies where they take up residence and can cause inflammation. It is a well-known fact that dairy products become contaminated with a very long list of different infections including:
ACCORDING TO THE CDC, FOODBORNE ILLNESSES CAUSE UP TO 48 MILLION INFECTIONS PER YEAR IN THE UNITED STATES ALONE.
Let's take for example Bovine Leukemia virus, which has been found frequently in dairy cows and in their milk. In a 2007 study of dairy operations in the United States, over 80% of the cows tested positive for Bovine Leukemia Virus (BLV). This virus has been identified as the causative agent of Bovine leukemia which is the most common fatal cancer of dairy cattle causing them bovine mammary cancer. Researchers then carried studies to identify if dairy infected with BLV could infect humans. Recent studies have shown that humans do in fact show antibodies to the BLV. Results evidenced that 74% of the participants in the study had antibodies to BLV, due to prior exposure to this dairy virus. Why then, has there not been an explosion of bovine mammary cancer due to the high infection rate with BLV? The answer is simple: as cows are generally slaughtered and sold as hamburger meat before the age of 7 when their potential life span is about 30 years, hence it may be too short a time for bovine mammary cancer to ever manifest. In 2014, it was discovered that BLV was found in 44% of samples of human breast tissue proving that humans can be infected with it and that it can in fact be found in human breast tissue.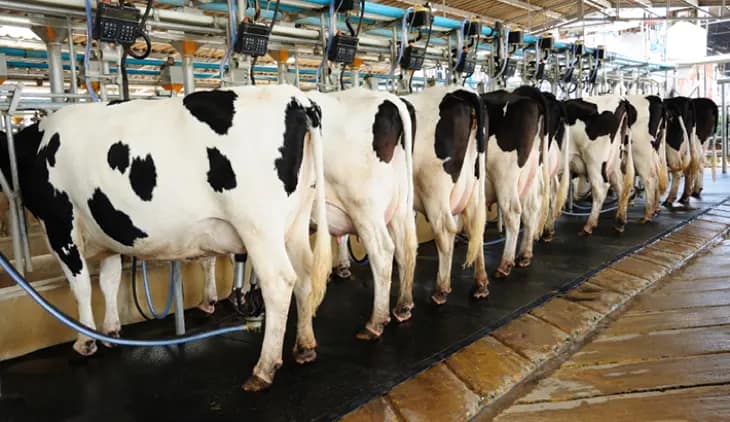 Therefore, a new study was undertaken to determine if BLV was found in patients with breast cancer. In 2015, a different study demonstrated the presence of BLV in 37% of human breast cancer cases. Yes, that's right, the number one cause of cow mammary gland cancer, BLV has also been found in 37% of human breast cancer cases! Why only in 1/3 of all breast cancers? Perhaps BLV is like Human Papilloma Virus (HPV) which has been proven to cause Cervical cancer, yet everyone that tests positive to HPV will not necessarily develop cervical cancer. More studies are necessary to understand and clarify this further, but so far, there is a very strong correlation with BLV and human breast cancer. In a recent 2017 Australian study, it was concluded, " Bovine leukemia virus is significantly associated with breast cancer in a population of Australian women and was present in some breast tissues 3–10 years before the cancer was diagnosed. " This is just one example of a single infection related to dairy products.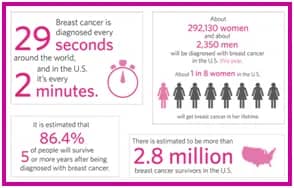 ACCORDING TO THE WORLD CANCER FUND AND A RECENT 2017 SYSTEMATIC REVIEW AND META-ANALYSIS OF THE RELATIONSHIP BETWEEN MILK AND PROSTATE CANCER, CLINICAL STUDIES DO INDEED INDICATE AN ASSOCIATION BETWEEN DAIRY CONSUMPTION AND THE RISK OF PROSTATE CANCER
For those of you that have been drinking/eating dairy and are now thinking, what infections/ inflammations do I have? The answer is that if you go dairy free for several months or even years, this will help to simply starve out these infections and finally allow the gut and other affected areas to heal optimally. It is BEST to not get infected in the first place and AVOID or significantly limit its consumption (because of its inherent vulnerability) or simply consume dairy alternatives such as almond, cashew, coconut milk and others. It is better to be safe than sorry. We should base our diets on a variety of fresh, whole foods, preferably 80% alkaline and 20% acidic.
Biomagnetism can identify many of these dairy pathogens and the different organs and areas that they are affecting and aid the body in reestablishing optimal pH balance and health. Many of the Biomagnetism pairs to some of these pathogens can be found in the Beyond Biomag 3D App.
References:
https://www.ncbi.nlm.nih.gov/pmc/articles/PMC3882853/
https://www.cdc.gov/foodsafety/foodborne-germs.html
https://www.wcrf.org/int/blog/articles/2017/05/milk-and-prostate-cancer-how-are-they-linked
http://journals.plos.org/plosone/article?id=10.1371/journal.pone.0134304
http://journals.plos.org/plosone/article?id=10.1371/journal.pone.0179367
https://www.wcrf.org/int/blog/articles/2017/05/milk-and-prostate-cancer-how-are-they-linked
https://www.ncbi.nlm.nih.gov/pubmed/28187509
https://www.ncbi.nlm.nih.gov/pmc/articles/PMC5400803/
https://sites.psu.edu/breastcancerawarenesshub/2016/09/14/188/comment-page-1/